It's what you've been working for, and preparing for.  At times it seems to be taking forever and you may wonder if it will ever happen … but you still need to be ready.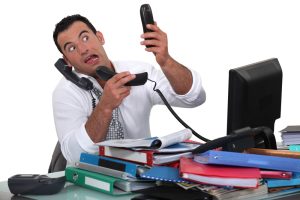 Your day is coming.  Be there when it does.
Many Vendors take the time to make sure their products look their best.  They'll write and rewrite the descriptions to get the best wording, and they'll price check and compare to ensure their prices are both fair and attractive.  They tell their friends, and they send out emails and newsletters.  They take advantage of social media and boost select posts to get the word out about their business.
Some spend weeks, some months, some even longer – but when that phone call happens or that email shows up in the inbox and the first order arrives!  Woo hoo!  And then another order, and another, and yet another!  Yet for some of those Vendors the excitement begins to give way to a sense of dread as they start to realize there's too many orders to keep up with!
…you still need to be ready.  Your day is coming.
Too many orders is a problem?  Yes, when customers are kept waiting, and when the Vendor is working too many frantic hours, and when orders are being processed with errors – then soon the business begins to develop a poor reputation among the target market.  That surge of business – for some – can signal the demise of their efforts and set them back to square one.
Building a business is always best when based on the entire process of sales, and not just on the sale itself.  Sure, making sales are why the product is made to look its best, and why the word is sent out to announce it.  It's good – the right people have been told – they will buy.  
But while the sales process implements those same steps, too, it also prepares for that surge of business that inevitably comes.
So how does the sales process work?  Simply put, it is just like farming.  You plant your seeds, you grow what you've planted, and you harvest what you've grown.  The process does not change.  Circumstances may change but the process remains constant.
Plant – you prepare your product, try and test it, and have it ready for the consumer to make use of it.  This is your ploughed field, boulders removed and stumps pulled, and seeds planted.  Your product is accessible and available for purchase.
Grow – this is where you get it out there by announcing it in ad campaigns and social networks.  It's the watering and weeding that provide the best chances for a successful crop.  Here you are actively involved in introducing your product to your target market.
Harvest – this is where customers are buying.  Like farming you have your anticipated and expected growing season, but the start of harvest can be hastened or delayed by any number of factors, and it can be a limited crop or massively explosive.  You need to be ready to go to work the moment that season to reap begins.
When and how harvest will happen can be uncertain, but without a doubt it will happen.  Be there when it does.
If the farmer hasn't tuned up the combines and prepared them mechanically he or she loses a good portion of the harvest season in doing just those things.  Or else he or she scrambles with unreliable equipment and risks losing even more of that season.  Be ready.  That cannot be stressed enough.  Be ready.
Know what you've planted
Having a vague or general idea of what you have to offer makes it difficult to anticipate the harvest.  If you planted corn but you're sorta kinda looking for apples you won't be ready when the corn ripens.  If you haven't had the opportunity you might want to take a look at a previous post, Know Your Product Line.  There's good insight into what we call aggressive product knowledge.
Grow what you've planted, deliberately 
Knowing what you've planted – your aggressive product knowledge – helps you identify who would buy.  That is your target market, or niche.  Tell them.  If you planted corn, telling your cousin Fred who you see maybe once a year because he's family, but would never really use your product because he's allergic, isn't being deliberate.  Telling the Maritime reunion committee who hosts an annual corn roast and lobster fest is being deliberate.  Tell as many interested persons and groups as you can think of – generate awareness so they begin thinking about it.  Soon they will be anticipating it and eventually making the decision where they count on it.
When they begin to count on it – you need to be ready.
Harvest what you've grown, effectively
If you know your product, and have identified your target market, then you can envision the result.  Envision sales happening and yourself fulfilling orders – get detailed and make it real to yourself.  It can be surprising to know that many business operators have not fully considered the likelihood of success – they tend to play it by ear.  "It'll happen when it happens."  "I don't want to jinx it."  "I might sell a couple."  They're bracing themselves for disappointment and failure.  They're expecting that failure is a possibility – even a probability.
Make no mistake – harvest can be delayed or limited, but it can also be hastened and explosive – in any case, though, harvest will happen.  That's just how the process works.  Envisioning the result is necessary to being ready.
Some of the things to consider in the process:
How many orders one person can fulfil reasonably in a normal work day.
Where to find more help when the work load increases.
How to streamline the order fulfilment process.
How to ensure sufficient supply for the demand.
What process to follow when supply is delayed.
What to purchase and what to pay when money starts to come in.
How to support customer satisfaction – phone? website? email? Skype?
Envision the harvest, and prepare according to your vision.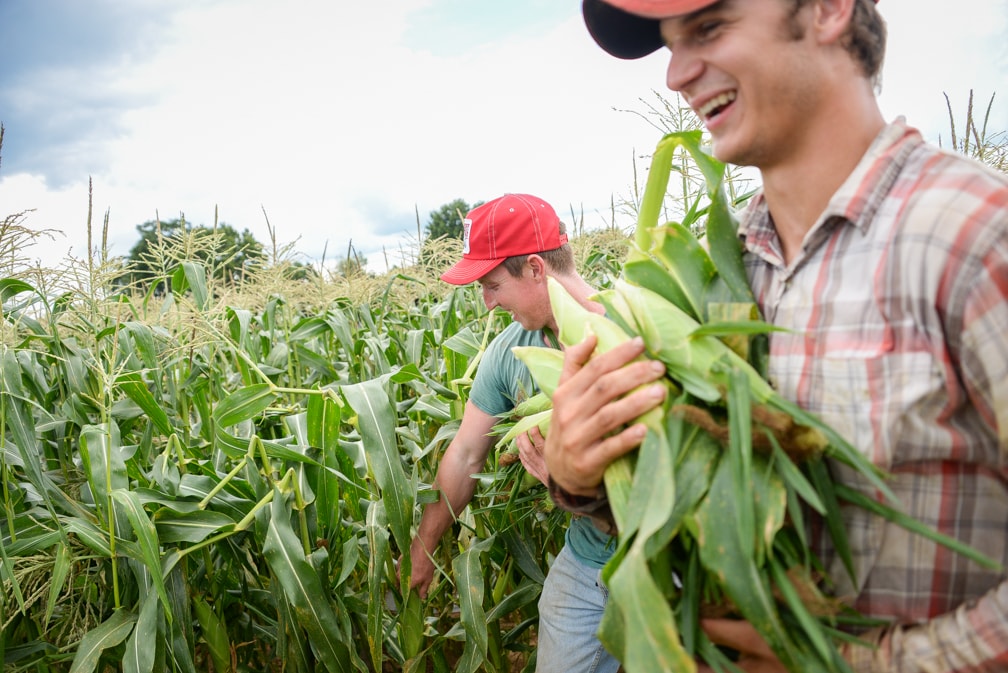 ---
This post is the third of a series, category Vendor 101