Our website is hosted on the Nositeunseen network which we really appreciated because of the support.  They take care of all the maintenance and updates and that's a real plus in itself.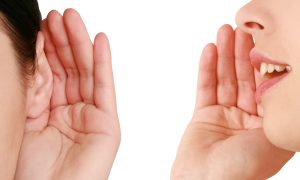 But what really delighted us was the integration of their network system.  Originally it seemed like a good idea to separate the eFranchises off but the interconnected idea appealed to us more and more, so when we were given the opportunity to use the new system we didn't hesitate.
The activity wall gives us the opportunity to connect all our locations and let visitors to any website know what's new across all the stores.  And the members connections gives our eFranchisees and Vendors direct access to support personnel who are ready to share their expertise.
When we first started Bargain Central in Fort Erie, Ontario it took hard work and dedication just to get our first location operational and serving the local area residents.  We were realistic when it came to the options for expanding our presence on-line because we knew it was difficult opening an Internet business, the same as it is a physical store front.  They're both business and they both take work.  Add to that the fact that most – something like 80% or more – of the start up businesses on-line fail!
Our expanding on-line wasn't just for our sakes but for every person we were hoping to provide the opportunity for to go into business for themselves.  Each one of them would be facing the same odds of success or failure.  We really hoped to better the chances for ourselves and them, and we found that in the eFranchise system.
The websites are already built and maintained so our members just have to step in and make use of them.  Their store fronts are ready to go.  And any questions they have about business, marketing, budgeting, design there's expertise available to them.  The tech support even steps in and assists when they notice an issue that no one else has yet.
What's the best pricing scheme for my product line?  
How do I promote my featured products?  
I'm having trouble writing a good product description.
I'd really like to jazz up my home page and make it unique.
These and a host of other questions and concerns can distract from conducting business, so just ask one of the support associates.  They get back pretty quickly with useful feedback and sound advice.
If you ever considered opening an on-line business the odds of your success do not get any better than this.  Contact us.  We are happy to answer your questions and ready to work with you on your new venture.